Midtown Honda's Express Delivery Option
Fast and Convenient
Get your dream Honda delivered straight to your doorstep without leaving the comfort of your home.
Midtown Honda's Express Delivery program offers a fast and hassle-free way to purchase your dream vehicle. With this service, you can complete the entire buying process online, from browsing our inventory to financing and even trading in your current vehicle. Our team of experts will handle all the paperwork and deliver the car right to your doorstep, saving you time and effort. With competitive pricing, flexible payment options, and a wide range of vehicles, Midtown Honda's Express Delivery program is the perfect solution for busy customers looking for a convenient, stress-free way to buy a car.
Follow the Buzz
Discover Our Social Media Updates
Are you passionate about Honda cars, impeccable craftsmanship, and thrilling driving experiences? Look no further than Midtown Honda's Instagram page: By following us on Instagram, you gain exclusive access to stunning Honda models, behind-the-scenes peeks into our showroom, and glimpses of our exciting events.
But it's not just about eye-catching content; when you stay connected with Midtown Honda on Instagram, you'll be the first to know about our latest arrivals, whether a new model release or an exclusive limited edition. Stay ahead of the game and ensure you don't miss out on the opportunity to be one of the first to own the Honda of your dreams.
We also share valuable information about our exceptional customer service, including maintenance tips, service specials, and personalized care for your Honda. Stay informed about Honda's latest technologies, safety features, and performance enhancements, ensuring your driving experience is always at its peak. Additionally, our Instagram community provides a platform for Honda enthusiasts like you to connect, share experiences, and engage with fellow Honda enthusiasts. Join the conversation, participate in contests, and celebrate Honda vehicles' unparalleled beauty and sophistication.
Showroom
Build your dream vehicle.
Civic
36 Month Term
5.99% Interest Rate
48 Month Term
6.49% Interest Rate
Civic Hatchback
84 Month Term
7.69% Interest Rate
Civic Type R
84 Month Term
7.69% Interest Rate
Civic Si
36 Month Term
5.99% Interest Rate
48 Month Term
6.49% Interest Rate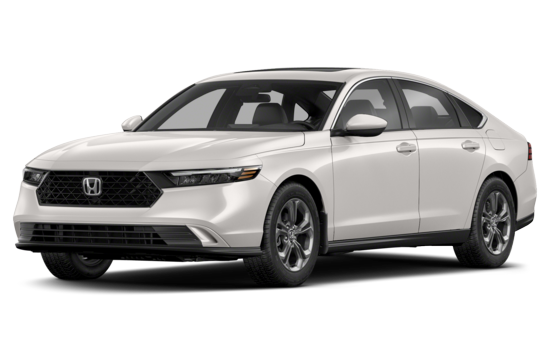 Accord
84 Month Term
7.69% Interest Rate
Civic
Civic Hatchback
Civic Type R
Civic Si
Accord
HR-V
36 Month Term
5.99% Interest Rate
48 Month Term
6.69% Interest Rate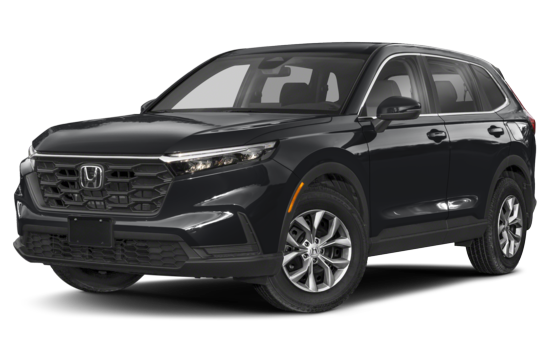 CR-V
36 Month Term
5.99% Interest Rate
48 Month Term
6.69% Interest Rate
Passport
84 Month Term
7.69% Interest Rate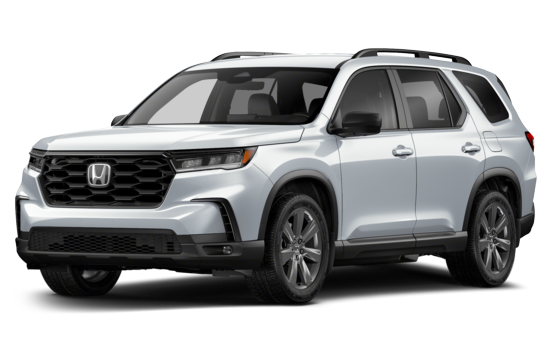 Pilot
84 Month Term
7.69% Interest Rate
Accord Hybrid
84 Month Term
7.69% Interest Rate
CR-V Hybrid
36 Month Term
5.99% Interest Rate
48 Month Term
6.69% Interest Rate
Accord Hybrid
CR-V Hybrid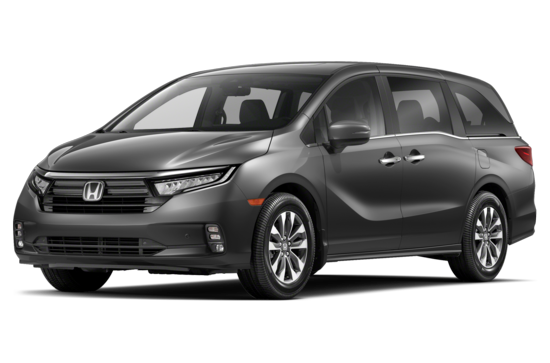 Odyssey
84 Month Term
7.69% Interest Rate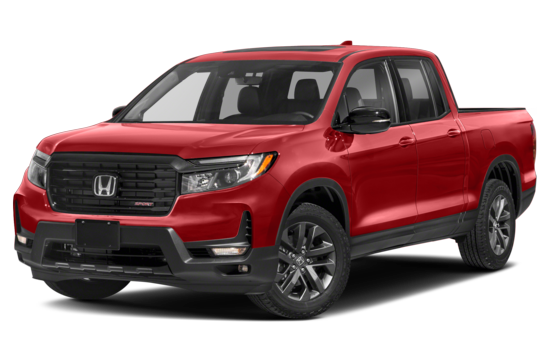 Ridgeline
84 Month Term
7.69% Interest Rate
Welcome to Midtown Honda
At Midtown Honda, our professional team ensures that you receive top care, customer service, and results as the preferred Honda dealership serving Toronto, Etobicoke, Scarborough, Vaughan, Markham, Richmond Hill, Pickering, Oakville, Ajax, and Aurora.
Honda Dealership Near Me
Midtown Honda understands how important it is to save money when shopping for a new or pre-owned vehicle. Here at Midtown Honda, we are proud to show you our inventory of the latest new 2022 Honda and used Honda vehicles available at our dealership.
Our online process offers you a secure and transparent experience. Once you've browsed through our new and pre-owned inventory, view the vehicle report, request a history report to learn more about the vehicle and request a test drive. Then complete an online finance application, and our finance specialists will get in touch with you to finalize your deal.
Honda Services Near Me
Servicing your vehicle is essential to keeping your car in the best condition possible to last a long time. Taking steps to ensure your vehicle's performance, fuel efficiency, and safety is essential. At Midtown Honda in Toronto, Ontario, our qualified and trained Honda Technicians understand what your Honda needs for you to maintain your vehicle.Midtown Honda's service centre specializes in servicing Honda vehicles. We replace and repair your vehicle with quality genuine OEM parts to improve your ride experience. Your vehicle benefits from regular maintenance, including oil changes, which help prolong your vehicle life.
Value Your Trade
Midtown Honda offers a Buy From Home tool. You can choose to browse from our vehicle inventories, including our vast used vehicle inventory, apply for financing online and even get your old vehicle appraised for trade-in to see the car's worth. Many factors affect trade-in value, such as age, condition, kilometres, and vehicle history.
Midtown Honda's Finance Centre
The financing process can involve several steps, yet at each one, you get to learn something you never knew before. Once your pre-purchase process is complete, drivers must decide how they will acquire their new vehicle. At Midtown Honda, we not only have a great selection of new vehicle inventory, but we are here to get you the financing you need to get behind the wheel.Our finance centre is equipped to handle any situation with financial professionals ready to lend a hand. You can get pre-approved by filling out our online finance application even before stepping foot in the dealership. Other factors will affect your finance application, including down payment, a vehicle trade-in, and leasing.
Midtown Honda's Fast Online Approval
At Midtown Honda, our finance centre is full of qualified staff trained and certified to provide you with your Honda finance application information. Our finance team will be able to provide you with the ideal lenders and options from Nissan Financial Service and others.If your credit is not great, there is no need to worry! Midtown Honda works with several lenders to get you the credit you need. Whether you decide on financing or leasing, each avenue has its benefits. Our financial specialists will sit down and review your situation.
Frequently Asked Questions
1. What is included in a Honda Service?
A Honda Service includes an appropriate Honda Maintenance program to ensure every part of your automobile is serviced correctly. Honda servicing comprises three sections to help cater to your vehicle's specific needs.The first section of Honda servicing focuses on engine tune-ups and tire rotating needs of your Honda. The second section involves inspecting gearboxes, cooling systems, exhaust systems, engine oil replacement and filters. The third section will include checking drivers' and passengers' belts, replacing heating, excellent problems, and spark plugs.2. Which is the best Honda Sedan Vehicle?The Honda Civic sedan is well-known for its longevity and reliability on the road; the Honda Civic is an iconic sedan. The Civic is an excellent all-around vehicle available in various styles and powertrains, making it an appealing choice. The Honda Civic was the Best Buy of the Year for 2019 for the fifth consecutive year for its outstanding reliability.3. What is HondaLink?HondaLink is an application through your mobile device that offers several services that make connectivity to your Honda smooth and easy to use. HondaLink offers connectivity features such as setting the temperature of your vehicle and remotely starting your Honda.Some features included in the basic Link page include Service Appointments, Roadside Assistance, Bluetooth Phone Pairing, and Send destination to your in-vehicle navigation system.4. How Many Honda Models Are There?When it comes to SUVs and Crossovers, Honda has five models, including:
Honda HR-V
Honda CR-V
Honda CR-V Hybrid
Honda Pilot
Honda Passport
When we take a look at Honda Sedans, Honda offers:
Honda Civic Sedan
Honda Insight
Honda Accord Sedan
Honda Civic SI Sedan
Honda Accord Hybrid
Honda Civic Hatchback
Honda Civic Type R
Honda also offers a Honda Odyssey Minivan and a Honda Ridgeline truck.
5. Are Honda Vehicles Safe?
Every Honda vehicle offers standard and available safety and security features to help you feel safe when driving. When it comes to safety for Honda Vehicles, Honda models have earned a 5-star overall vehicle score from the National Highway Traffic Safety Administration. Which also includes the six 2021 Top Safety Picks.
Contact Us
Consider Midtown Honda, your Honda showroom near me. Come on into Midtown Honda as we offer something for everyone. Contact Midtown Honda to learn more about the vehicles we provide in our new and pre-owned inventory.
Reviews
We are committed to making you a long-lasting customer and friend.
I wanted to say thank you to Energy and the staff here at midtown Honda for taking the time in having me pick my perfect civic! He was awesome to work with, fast turn around in finding my Color and quality service was on point! Thanks for making this a smooth transition loving my little civic! Looking forward to many happy miles!
Sonia Pacheco- Henriques
My dealer was Tony and he is very good and experienced person. I got my Toyota Camry today and my experience was very good the service was awesome 👌. Thanks, Tony I'm very happy.
Mehboob ul Haq
I visited Midtown Honda Location and was serviced by Konrad, I was very pleased with his service, especially during the COVID time he made us feel very comfortable and made sure we were looked after well. Konrad was very helpful, knowledgeable, and very courteous. Would recommend this location to anyone.
Ronnie D'souza
Our Group
Rafih Auto Group has several dealerships in significant regions, including Canada, Cleveland, and Michigan in the United States. We are determined to serve our customers with the best car buying and servicing experiences and ensure they are completely satisfied with their vehicles.